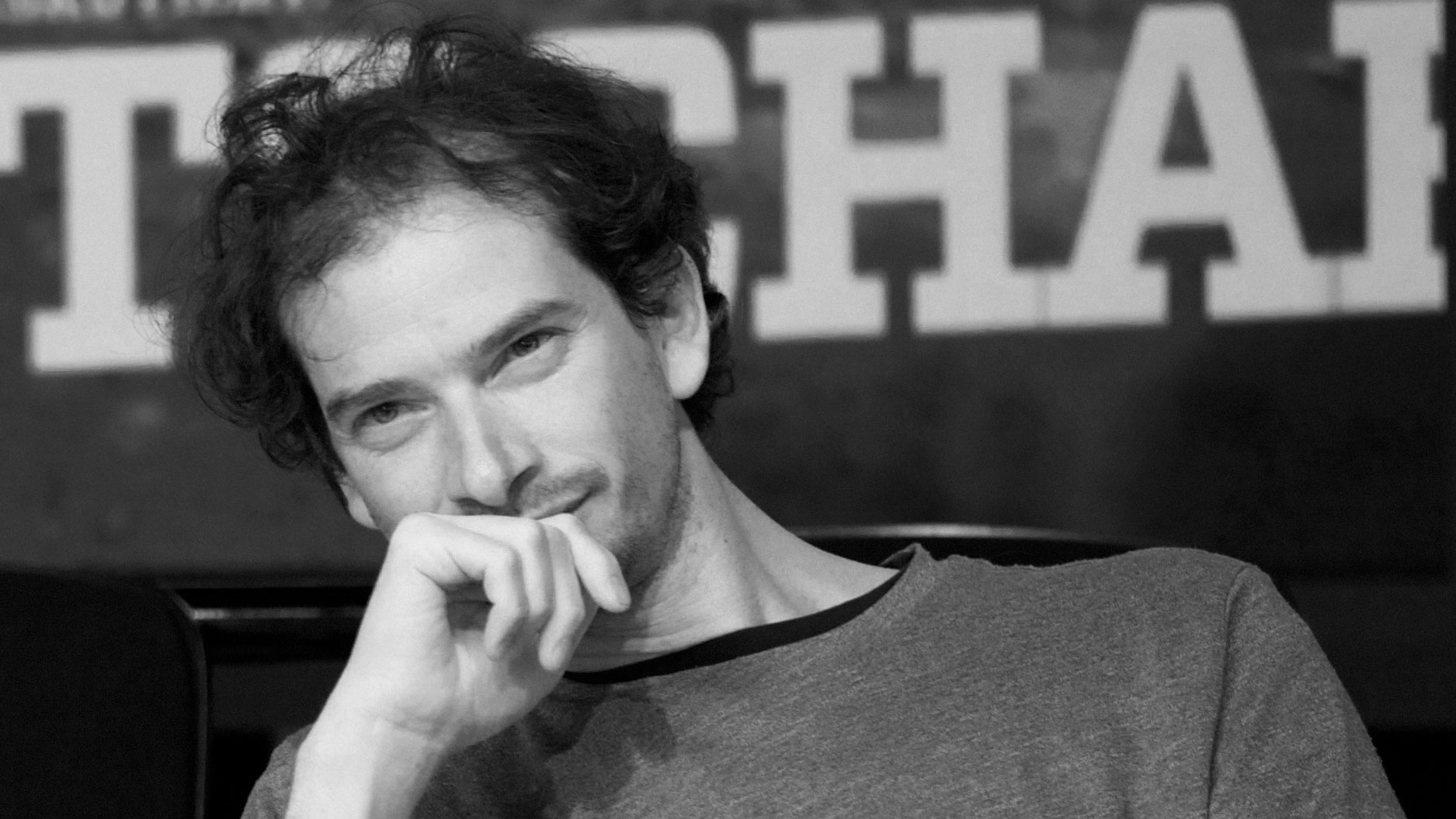 Max Zeitler
is an award-winning director, experience designer and story architect (D/USA). He is co-creator and director of the interactive TV series Dina Foxx on the German network ZDF.
Have a look at some recent work on
Max Zeitler started out as a qualified architect and alumni of the University of the Arts Berlin. Drawing on this interdisciplinary background means taking nothing for granted: each project requires its own appropriate format. This often leads to experimentation with different modes of storytelling and applying new technology.
Even during his studies Max transcended boundaries by acquiring his Diploma for Architecture with a 30 minute semi-computer-animated fiction film, Virjule – The Inner Berlin (2000). He was subsequently awarded a fellowship from the Nipkow Programme and received FFA-script funding to develop the concept and script for an animation project called Weezle World. In parallel he co-directed the artistic documentary Königsberg is Dead (2004).
In 2005 he began developing a project about data mining and digital doppelgangers. In 2008 it entered development with the ZDF and in 2011 became the award winning transmedia event Rescue Dina Foxx! In 2011 Dina Foxx was developed for a second event with UFA-Fiction and UFA-Lab. Max Zeitler conceptually masterminded and directed both Dina Foxx events.
Max Zeitler lives in Berlin with his wife Alice Lagaay and their two daughters.
do4D!
Max Zeitler founded do4D! in 1999 – when he was still studying architecture – as a production company to produce "Virjule – The Inner Berlin". It was then used to develop the concept and script for "Weezle World" and the documentary film "Königsberg is Dead".
As the name suggests, "do 4 Dimensions!" was meant from the start as an imperative to think outside the box and use interdisciplinary fields to create unexpected innovative media projects. As he experimented with film and animation techniques to create his final architectural projects (Puch, Axis, Virjule and others), the same approach was used for the artistic documentary film "Königsberg is Dead" using a broad range of different film-sources and historical layers.
Max Zeitler's largest projects to date, the Dina Foxx-events, were initiated and developed as a do4D!-project for several years until the german network ZDF picked it up in 2008 and went on to produce it with UFA-Lab and teamworx. Its design as a cross-media-event including TV, internet and reality to tell a story about a "digital doppelganger" is a great example of a 4-dimensional project.